Got a question from Jerry the other day:
Hello Neal!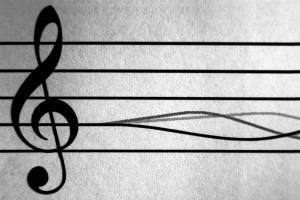 I'm very glad for your response to me and your concern too.I know already all the scale of my alto sax,even all the major scale.
The only thing that i don't know. How to use it and to transpose to alto notes. The reason why I'm very interested to know this is bec.for my Music Ministry in the Church.
God Bless,
JerryHey Jerry,
You're welcome.  Sounds like you're coming along with your saxophone playing.  Transposition isn't too hard once you're comfortable, but the explanation is a little bit long.So, how transposition works is like this:The alto (and bari) saxophone is in "Eb"
(The tenor/soprano saxophones are in "Bb")
The music you want to transpose is very likely in "concert pitch" or the key of C.
That means if you play a "C" on your alto saxophone, it's the same as an Eb on piano.
What's the difference between C and Eb?
What's the distance or interval between them?
C up to Eb is a minor third (three half steps). (Also, C down to Eb is a major sixth, but I usually don't think of it that way)
Personally, I like to think about it as a minor third since it's not as wide of an interval and the minor third is pretty familiar.
The note on alto or bari is down by a minor third compared to the concert pitch (piano, flute, etc), three half steps.
Eb on piano -> C on alto saxophone.
Db on piano -> Bb on alto saxophone
A on piano -> F# on alto saxophone
C on piano is A on bari.
Bb on piano is a G on bari.
Etc.
-Neal