How to improvise saxophone:
You want to improvise with your sax, eh?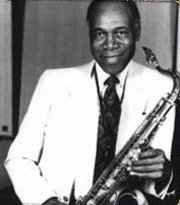 Improvisation is spontaneous composition and you want it to sound good, so you're going to need to get ready for your solo.
You might not be sure how to get started- not knowing whether you can do it on your own, or if you need a teacher to guide you every step of the way.
Some people get stage fright.
Other times the number of chords that are in the music seem overwhelming.
I have heard solos with one note that sound good…..
But the measures aren't made up of half notes and half rests using one note.  It had rhythm, groove, inflection, phrasing, articulation, emotion & feeling, good tone, rests in the right places, an accomplished technique and the musician would listen to the rest of the group.
Without a solid foundation, you won't sound good with that one note.
And knowing how to use notes right will make your solo much better.
Think about these elements as you practice and play your saxophone and work on increasing your ability in each of them.
Then when it comes time to improvise and take a solo, you will be ready.