Lost when it comes to chord symbols?
Not sure how to improvise through the chord changes for your sax solo?
Understanding the harmony of a song helps you understand the environment of the music. It helps you fit into the changes and create tension and beauty.
Not knowing the changes can make your solo sound awkward and out of place.
Introducing: Navigating Chord Changes
Navigating Chord Changes is a system to understand the harmony of songs and how to play over changes.
Understanding the changes will make you more comfortable and confident as you take a solo.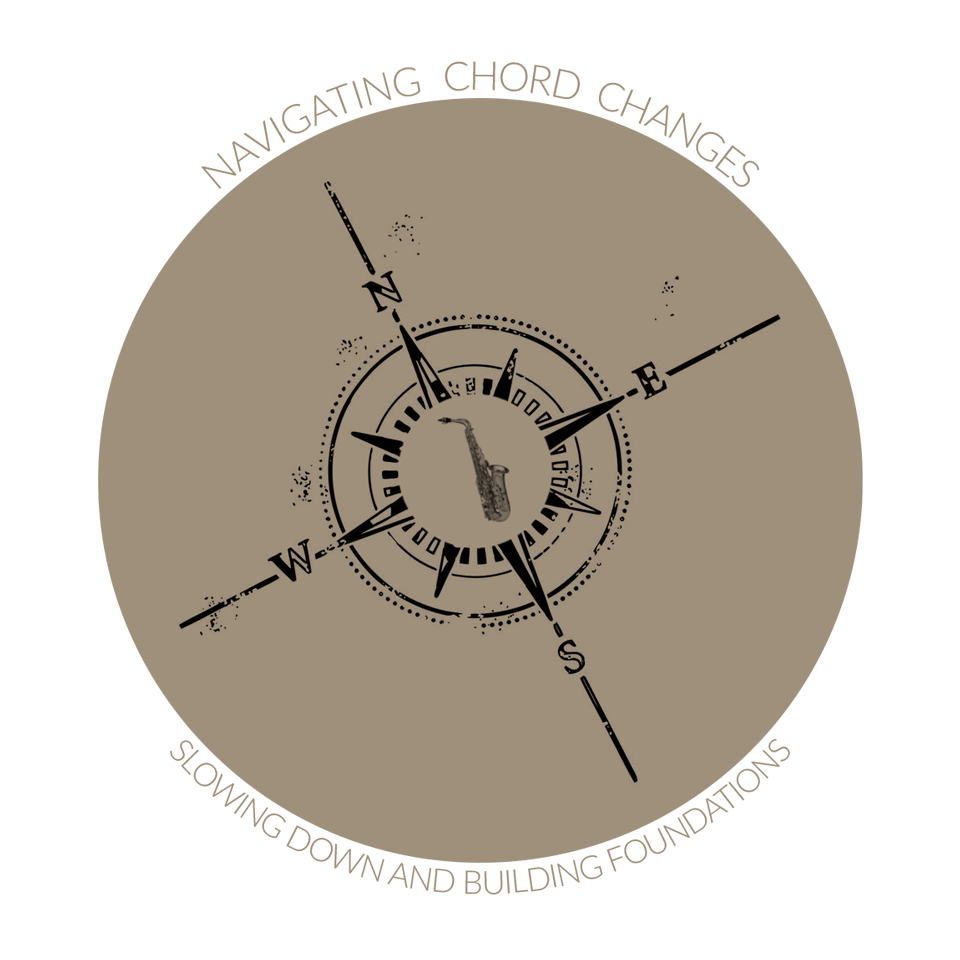 What's in Navigating Chord Changes?
In this class you will get:
Intro to my approach
Playing over a tune, Sponge
Listening
What is a chord?
The four main chords in jazz
What are the intervals within one octave?
How do you count intervals?
What are Modes and how do you use them?
What fake books are good for (and what they're not good for)
What symbols will you most commonly see in jazz and popular music chord changes?
What is a Chord Progression?
Example: 12 Bar Blues
Example: AABA
Chord Movements
Developing a Vocabulary
Breaking down the Sponge Changes
Approaching a dominant chord
"What scales do I actually need to practice?"
Creating Tension with Chords
A few more useful scales
Playing over Autumn Leaves
Yes, you can make a payment using your credit card on Paypal without a Paypal account. We accept all major credit cards.
You can also send a check upon request.
Yes, there is a 30-Day Guarantee
Important: Read this
Eligibility: You will have to agree to practice the material and work on the challenges. If you do that, you'll learn a lot and be glad you signed up.
Navigating Chord Changes for Saxophone
Book Only
Regular
Premium
Price
$23
$37

$41

($70 value!)

Written Course Lessons
Implementation exercises for each section
Systematic path to working on changes
Bonuses
Audio tracks
Feedback on a recording ($20 value)
Request help with the changes of a song of your choice ($15 value!)
(All Prices in US Dollars)
Outside of the United States?
Note about payment if you live outside the United States:
If you do not yet have a Paypal account, first select, 'no Paypal account' then there's a scrolling menu for country where you should select your country. After that, the languages may switch to your language.
Important note: If you have any questions or there is a technical issue, feel free to contact me!