My journey with the saxophone began at age 11
Well, actually, I started on clarinet. And then began tenor sax, playing both for some time. The tenor saxophone was almost as big as I was! 🙂
I played in the school orchestra, a couple of bands—inclulding a jazz band—and a few other groups. Slowly, but surely, the saxophone was becoming a way for me to express myself.
Music started becoming a bigger part of my life as I was growing up in Monterey, California.
The Monterey Jazz Festival – the longest running jazz festival in the world – undoubtedly influenced my passion for music. The other big musical influence in my life was my mom. My mom was a big fan of jazz, and introduced me to music through her recordings.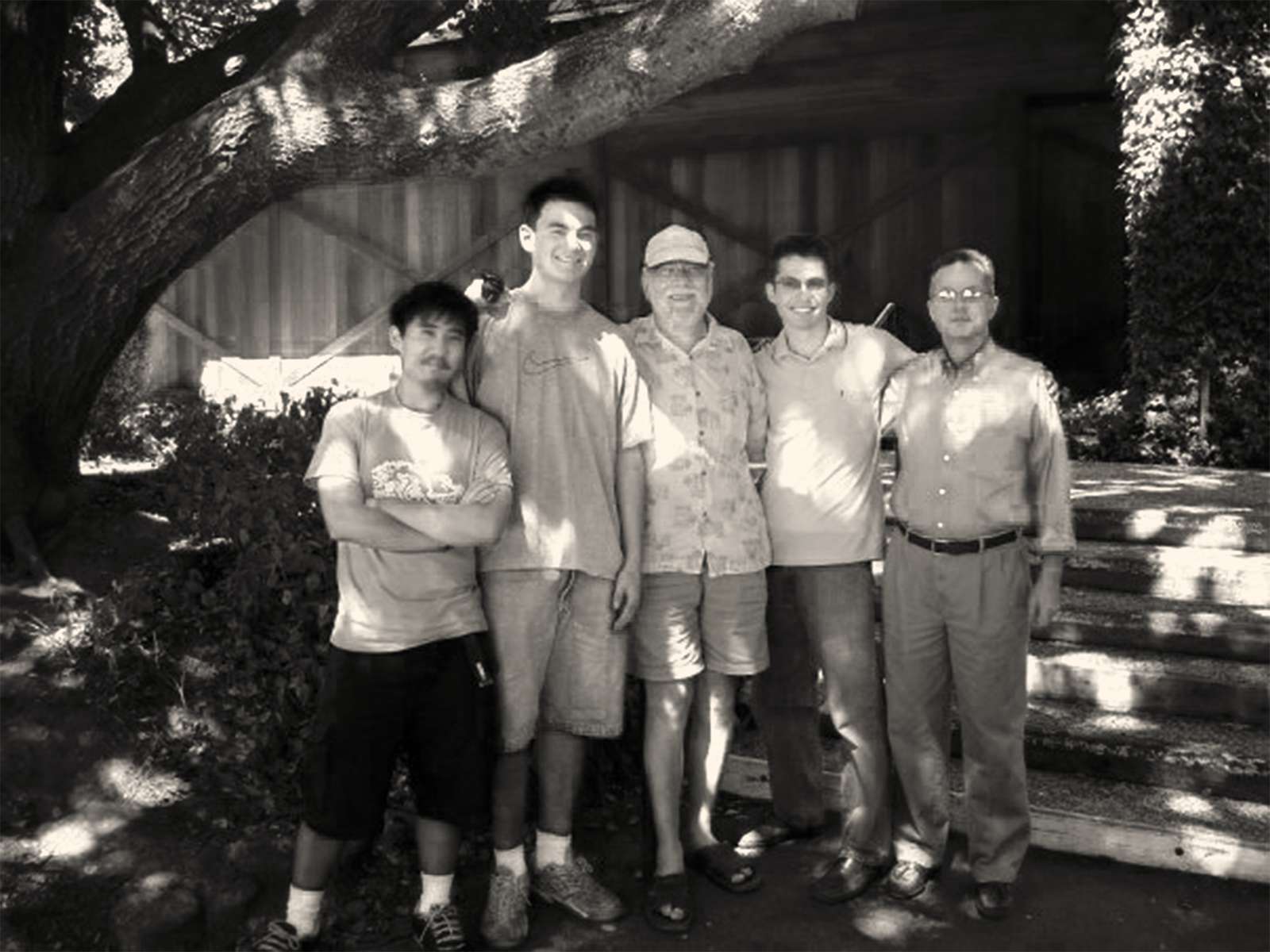 Learning from the best
I have had a some outstanding teachers along the way. Amongst my first teachers were Jim Cook, Gary Stotz, and Todd Clickard. I also took lessons from Kristen Strom and George Young.
My latest teacher is Gary Meek who breaks everything down amazingly well and whose ears pick up pretty much everything. He studied with Phil Sobel who studied with Henry Lindeman. It was from Gary Meek I learned how Lindeman was influenced by Jascha Heifetz, a master violinist. The Lindeman Method has helped my playing a lot.
Math, Science, and other detours
While pursuing my passion of music, I studied a lot of math and science in school. Physics was a subject that I enjoyed and my favorite science class and I ended up majoring in it at Santa Clara University.
I eventually got a degree in physics and started working in a lab focusing on sensors and imagery. At the same time, I was working on a masters degree in applied physics with an emphasis in acoustics and doing research in physics.
But the saxophone always stayed a part of me
Music is what I love. So, although I studied and taught physics, I continued to spend a lot of time on music. I continued to play in bands, check out concerts, and go to classes—including a few with masters in the field such as George Young and Victor Wooten.
At a crossroads
I knew I was approaching a crossroads. And things, as they have a habit of doing, came to a head. I took a few months off from the lab and worked more on Sax Station and thought deeply about where I wanted to be. And now I am focusing on music—especially the saxophone.
Playing in Bands
Being a founding member of a salsa band, I also dance a lot. Dancing is another way of feeling the music and in between our band's sets, I'll usually be on the dance floor.
These days I perform with a salsa band called Salsón and we have played the SF Salsa Congress, Redwood City Salsa Festival, Agenda, Cafe Cocomo, among other places. I also play some jazz in Monterey and sub with some groups. Recently, I have joined another band called Nu Horizon that plays old school, R&B, Funk & Latin.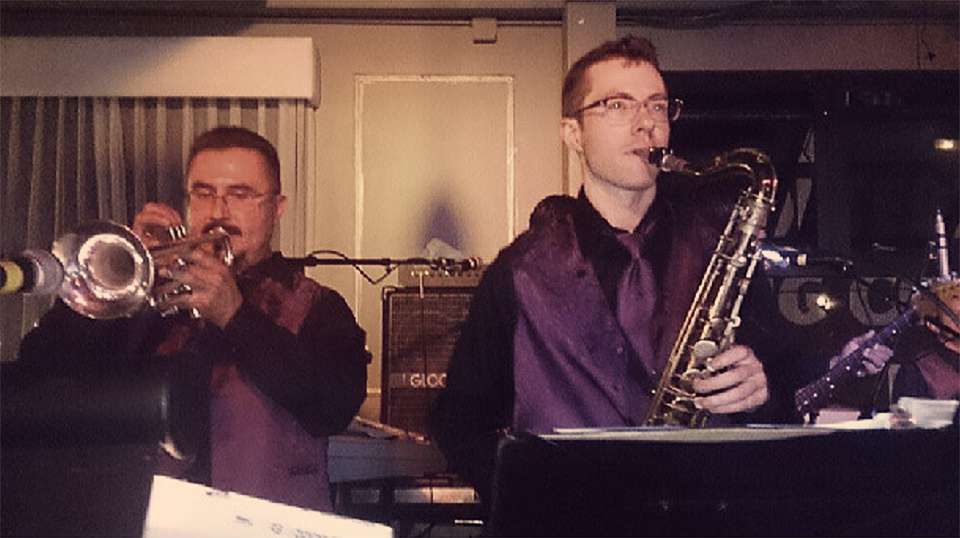 Teaching
Back when I took a break and was mulling things over, I taught an introduction to physics course at a junior college. As a physics professor, I taught a class everyday. Teaching in college helps me lay things out better and figure out how different students learn. I have also been teaching saxophone to many more students—including students from around the world—through Saxophone Tribe.
Teaching requires mastery of the subject. It forces me to learn the details in a deeper way—only then can I simplify it and make it understandable.
My approach to music is a little different
In my playing there is often a more rhythmic approach—sometimes with a more rough tone. I have been heavily influenced by Stanley Turrentine, Stan Getz, Joe Henderson, and Maceo Parker, and by a lot of Latin music in more recent years.
I break music down into:
Rhythm (including space/articulation/phrasing)
Tone
Technique
Notes
Listening
Imagination
Rhythm is the most important thing that you can hear. Tone puts beauty into the music. Technique enables you to express yourself. Listening brings everything together. And, of course, you use imagination to express yourself in beautiful new ways.
I talk about saxophone groove on the site since I think it matters more if the music feels good than if you play the 'right' note. And the note is only wrong if it disrupts the flow and messes up your playing. If you use a 'wrong' note as a passing tone, it sounds good and gives some color to what you play.
Playing saxophone (and music in general) is good for the soul!
Gary Stotz (Mr. Stotz at the time and my first music teacher) always said that it's a great antidepressant.
But, you probably know that!