Ideally you should practice for 10 hours a day, accompanied by Ron Carter, Victor Wooten, Stanley Clarke, and Marcus Miller on bass helping you feel the groove.  Steve Gadd should join you on drums and Elvin Jones should be resurrected as well.  Piano should be manned by resurrected Bill Evans, Mozart, and Duke Ellington.  Benjamin Zander should be off to the side and Sonny Rollins and Roy Hargrove should be there to help you play your horn.
In case you can't arrange this, possibly because your resurrection machine is currently out of order…..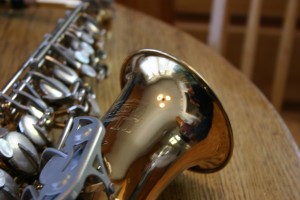 Practice every day.  Even if it's only 20 minutes.
Practicing saxophone consistently will help you far more than longer sessions sporadically.
Resting during practice can help a lot if you practice for longer periods of time.  If you get tired (embouchure specifically) then take a break.  You don't want to hurt yourself.
If you're working out in a gym, you won't go into the room, pick up a weight, and constantly do repetitions for two hours.  You'll work on one thing for a while, move to another thing, work on different muscles.
In the same way, you should practice a variety of things on saxophone- working with a metronome, ear training, developing overtones  and control of your sound, learning scales, etc.
And take breaks in between!  That way you can practice more effectively and longer without hurting yourself.
Personally, I like to have smaller practice sessions broken up into twenty minutes or so at a time, spread out through the day.
Normally I practice two 'sets' of 20-30 minutes in a night.  I break it up into 1/3 warmup (longtones), 1/3 scales and arpeggios, and 1/3 tunes, playing with CDs, etc.
I do the scales with the metronome, but haven't focused as much on scales lately.
Practicing effectively is more important than the actual time you practice.  One sax player can do more in twenty minutes than another might do in an hour.