One CD I have been listening to a lot lately is Gary Meek Originals. Gary has been on over two hundred records and continues to get better.
As Andrew says in the reviews, it's burning, beautiful, and sometimes funny.
If you see Gary perform live he'll talk about the origins of some of the songs.
One song called 'Stella on the Stairs' is about the abundance of enthusiasm that his little dog, Stella, has when he gets home. Running up the stairs one at a time and waiting for Gary. You can hear that in the music.
I got this record for myself and have given it to a few people.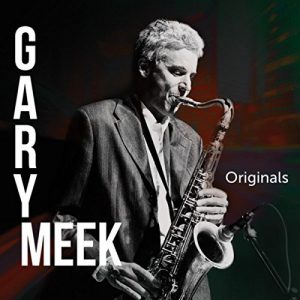 The musicians on the tracks include Randy Brecker, Brian Bromberg, Terri Lyne Carrington, Bruce Forman, and Mitchel Forman.