Robert asked a question about remembering everything in life and on top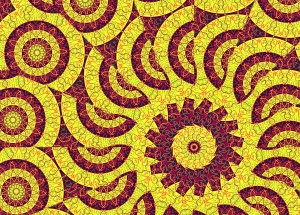 of that the idea of learning music in all 12 keys!
Part of it is seeing things in patterns. We think in terms of words, not letters.
Even a single sentence might have close to a hundred letters.  But a word might be a single syllable.  We process the words faster and process the letters but don't dwell on them.
For the twelve keys bit, if you remember in terms of numbers or patterns – things get easier.
Here's a quick example.
In the song 'Harlem Nocturne', there's an ending line to the bridge that has a certain pattern to it.

Bb down to Gb goes down a fifth.
B down to E goes down a fifth.
A down to D goes down a fifth.
What's more, Db to B to A….. there's a whole step in between each of those notes.
This is just a few notes of the section, but the rest of it has a similar pattern.  The notes are descending along a whole tone scale.  And it alternates between this whole tone descent and jumping down by fifths.
That's how I think about that section of the song.  To play it in all twelve keys becomes a much smaller challenge.
Having the technique to play it smoothly in all the different keys becomes the issue.