Thank Neal,
One more question do you have any ideas for trying to improvise on the blues.
I know the basic blues formula (1, 3, 3b, 4, 4b, 5b, 7) but how do you make it sound melodic and cool blues?
Thank you in advance.
Darryl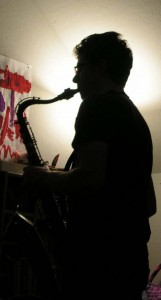 Hey Darryl,
What you described sort of looks like the 'blues scale'. But it's not the same…. I'm not really sure what that was- (1, 3, 3b, 4, 4b, 5b, 7)
There is no blues formula.
Certain notes- b3, b5, b7 give the blues part of its sound, but it's not a formula.
My advice would be to start simple.
And listen to blues players.
-Neal