Picasso had a little technique.
He painted over 14,000 works in his lifetime.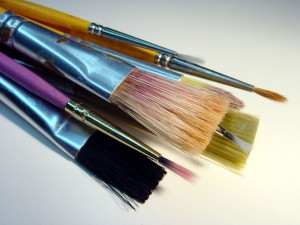 I like what he said about technique, once you have it, technique is no longer an obstacle in your way.
Every movement in your body as you play the saxophone affects the sound.  If you move your fingers a bit too abruptly, if one finger trails another slightly, if you lean forward or back.
Going between middle D and F# smoothly is something that turns out to be rather challenging.  This transition keeps the middle finger on our right hand down and asks that we lift and press two fingers simultaneously – one of them being the fourth finger which proves difficult in controlling independently.
Slowing down the movements and practicing them for some time cleans up the schmutz.
And once you have it cleaned up, it will probably stay cleaner from that moment onward after receiving a little attention.
But you may never have noticed it if you never slowed down and listened carefully…..
What technique issues have you had on saxophone?