"what should i do with my ombasure [embouchure] to get that high note off right away? (on saxophone)"
(playing for two years)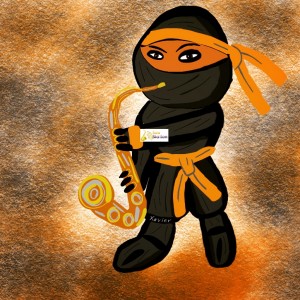 (practices two days a week)
My response
The embouchure is not the only factor in getting notes out.
Half the instrument is the saxophone, have of it is you- from your mouth into your lungs, all of your upper body practically. It includes your embouchure, but is not limited to your embouchure. It includes your posture, the position of the neckstrap, the positions of your fingers, the muscles in your throat and throughout your upper body, and more.
Partly getting the notes is about knowing what the note will sound like before you play it. Your body will automatically adjust to play it.
But much like you can play overtones using a single fingering (such as low Bb), you can play different notes with the same fingering. It has to do with the intention of what you are setting yourself up to play internally.
The answer to your question also depends on which notes specifically you are having trouble with.