One question that comes up often from saxophone students is how long it will take to get good at playing saxophone.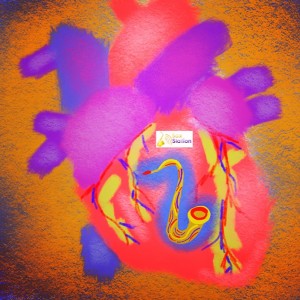 Neal:
Some people sound good on saxophone quickly, within months even.
Others still don't sound great after years of practice.
If the question is, "how long a person can take to be able to play in a band and improvise?" That could be done within a year with consistent practice (every day is best). But how good would you sound?
The answer to the question very much depends on what your goals are as well as how much time and effort you are willing to put into learning music and the saxophone.
To become a great saxophone player will take a lifetime and the process of getting better never stops. If you enjoy the process of learning and improving, then you're on the right path. If you dislike practicing, you may want to think about how you practice and change something.
Practicing daily is the best way to improve and you could be playing songs within several months and definitely within a year. It can be hard to notice improvement day to day, though you can with certain things, but if you practice consistently you will get better.
Taking lessons and getting feedback can significantly help your progress. You will get better simply by practicing, but you can get better much faster with feedback. Efficient practice will take you in the right direction more quickly.
Becoming a professional sax player will mean many years of practice.
Learning saxophone is similar to mastering anything else.  Consistent practice done the right way will make you get better.  In the beginning it seems like you progress faster because you are learning new notes on the saxophone, new ways of writing music on the page, so it will seem as if your progress slows sometimes.