My c side key on the tenor goes down put won't come back up. How do I fix it?
Do I need to tighten a screw, or what do I need to do to make it bounce up by itself again?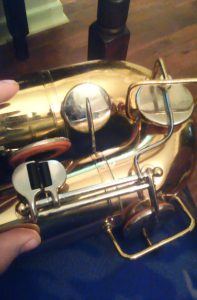 -Bryce
That's not what people generally call the C side key. I would call it the low C key.
The screws are on the ends of the rods.
Be aware that screws that are too tight can be a problem.
There should be a spring in a similar position to this,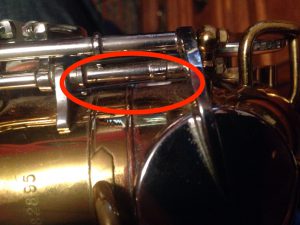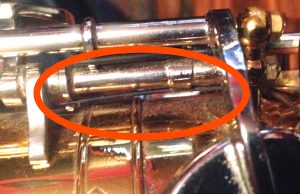 Could be a screw or a spring.  Probably not expensive to get someone to fix though.
Sometimes that spring gets out of place, if so, you could just put it back where it should go.
If it was damaged, may need to replace the spring.
-Neal