Classical books for sax!
A lot of great music was written by classical composers, a whole repertoire.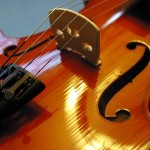 Beginning saxophone players often find themselves working on tunes in the classical style. You might have enjoyed as a young sax player or it might have seemed like a hurdle you needed to jump before you could play jazz, blues, rock, etc.
As I took saxophone lessons (and clarinet and flute lessons) my teachers had me playing with the Rubank saxophone method books. They lay out clear practice routines- scale exercises, finger "busters," solo pieces, duets, and studies on ornamentation.
Rubank Elementary Method Saxophone
Rubank Intermediate Method Saxophone
Rubank Advanced Method – Saxophone Vol.1
Rubank Advanced Method – Volume 2 (Saxophone)
After that series, a more advanced book that was actually written for oboe can be played on saxophone (on the cover it states 'for oboe or saxophone' for a greater challenge.
Studying classical music and mastering it will help your overall technique on saxophone.
What classical books for sax have you used and liked besides these?