We all know that saxophone is used extensively in jazz, blues, even reggae, R&B, and salsa.
One place you might not expect it is with house music….
A few months back I saw DJ Mark Farina do his thing at a club in San Francisco. I'm wasn't the biggest fan of house music, but I liked his stuff when I heard it live.  Listening to 'Mushroom Jazz' today (related to acid jazz but more 'organic' according to Farina).  Seemed like it could be a lot of fun to play with live and could add something to the music.
http://www.djmarkfarina.net/ if you would like to check his stuff out.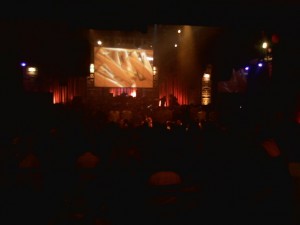 My friend was up in SF again the other week and the power went off at a club.  There happened to be some percussionists in the crowd and they started playing house music with congas & bongos.  The people at the club started getting into it and when the power came back on the musicians played with the DJs.
Another time I heard Todd Clickard's addition of some flute to a Thievery Corporation song.  Sounded better to me.
House and other electronic music can really set up a groove, it seems like that's a huge part of it to me.  And they sample the sounds from great musicians.
Sometimes live music lacks a solid groove.  But at the same time, I think that the spontaneity and improvisation of live music is missing from electronic music sometimes.  An electronic baritone sax just doesn't cut it for me.
The combination seems like a cool thing.
Doron wrote a post about his experiences playing saxophone with DJs and also went into all the equipment and some tips for making it work.
Personally, I have played along with some recordings, but haven't played sax with a DJ live yet.
Have you done that before?  What styles have you heard saxophone in that you hadn't expected it?