Taking music from concert key to Bb and Eb or from Bb to Eb/Eb to Bb can be a little bit tricky or somewhat confusing if you do a few of those things.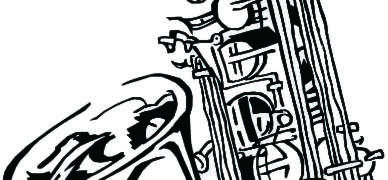 Personally, I have mostly played tenor sax, but I play a little alto and have tried alto and bari.
The tenor saxophone and soprano saxophone are both in Bb.  So if you have music in concert key and you're playing tenor/soprano, you just have to go up a whole step since Bb is a whole step below C.
The alto saxophone and baritone saxophones are in Eb.  So you can either go down a minor third or up a major sixth.  Eb is a minor third above C.
The keys of Bb and Eb are a perfect fourth apart.
A few examples
Concert C = D for tenor/soprano = A for alto/bari.
Concert Bb = C for tenor/soprano = G for alto/bari.
Concert Eb = F for tenor/soprano = C for alto/bari.