Sticky pads?
Missing felt?
A slew of things can happen to your saxophone.
It has a lot of small pieces including little bits of leather, felt, and cork.  If one of these falls off, it can mess up everything.
So you should take care of your saxophone to make the problems happen as little as possible!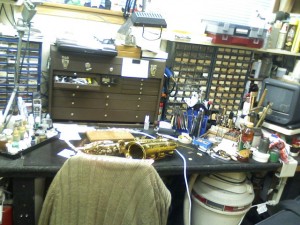 Saxophone Players Drink Water!
Cleaning Your Saxophone
A Warning to All Saxophone Players with Metal Hooks on Their Neck Straps