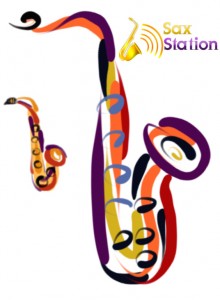 What do I need to do to maintain the sax?
-Sandy
My response
The most important things you can do to maintain your saxophone happen before and after you play it.
And while you are playing your saxophone do not eat anything or drink anything besides water.
Before playing saxophone you should have some time after you have eaten and you may want to brush your teeth before you play. Sugar and other things in food and drinks are not good for the pads on the saxophone and can cause problems.
While you play, drink water.
After you play your saxophone, I recommend swabbing the saxophone with a cloth or silk swab with a string on it. I do not recommend the fuzzy sticks since they can break down and stay in your horn. I use a separate smaller silk swab made for clarinets for the neck and mouthpiece.
You can also leave your saxophone out on a stand to dry if it's in a safe place. Depends a bit on the humidity and environment.
Placing a saxophone that has a lot condensation inside a case is not a great idea.
You probably should get your saxophone checked by a repairman about once a year. They have tools such as leak lights to check pads, oil, etc. A few things you may be able to take care of on your own, but only if you know what you're doing. Small adjustments to the saxophone can cause big problems if not done the right way.