"The elderly Mr. Withers leaned over me and whispered, "What?  You've been practicing it for three minutes, and you still can't play it?"
-Benjamin Zander (pg 5 'The Art of Possibility
')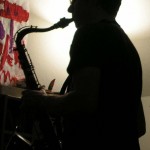 Zander conducts the Boston Philharmonic and is an accomplished musician himself.
He made this statement at a young age when he attempted playing a difficult passage three times and did not quite get it.
It probably seems silly to you.
As I have been studying physics, sometimes a single problem can take many hours to solve.  And it won't necessarily be solved the first day I looked at it.  Mastery of anything takes time.
Playing music isn't always easy.  It takes persistence and dedication.
But keep at it!