"Playing the sharp keys has been my one of my biggest challenges"
-Kennedy
Neal: As saxophone players, our horns are in Bb and Eb.  For some reason we usually get used to playing in Bb and Eb and also in the 'flat' keys from early on in our musical development.  The charts in jazz and even in concert music seem to not be in the sharp keys as much for beginning players.  And if they are, it's keys like G, D, A maybe, nothing too extreme!  (mostly)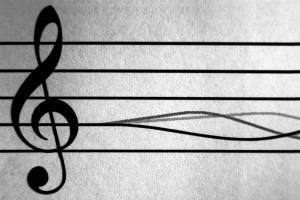 It seems like part of the reason is that beginning players on trumpet, clarinet, saxophone, flute will have an easier time in keys without lots of accidentals.
In contrast, orchestras often seem to have music that is in keys with sharps.  I don't personally play the violin or strings, so maybe a string player could let me know why that is the tendency.
However, if you played clarinet, flute, brass, etc in an orchestra that included winds, you might get used to the sharps.  That's what I did.  The first two years I played music included playing with an orchestra.
So basically, it comes down to what you're used to and comfortable with.  You can develop that comfort with practice.
Just spend a little time on it and it will get easier.
What are your thoughts?